There is a door at the end of a silent corridor. And it's haunting Harry Potter's dreams. Why else would he be waking in the middle of the night, screaming in terror?

Harry has a lot on his mind for this, his fifth year at Hogwarts: a Defense Against the Dark Arts teacher with a personality like poisoned honey; a big surprise on the Gryffindor Quidditch team; and the looming terror of the Ordinary Wizarding Level exams. But all these things pale next to the growing threat of He-Who-Must-Not-Be-Named—a threat that neither the magical government nor the authorities at Hogwarts can stop.

As the grasp of darkness tightens, Harry must discover the true depth and strength of his friends, the importance of boundless loyalty, and the shocking price of unbearable sacrifice.

His fate depends on them all.
Harry Potter and the Order of the Phoenix 
by

 J.K. Rowling

Author: J.K. Rowling
Pages: 870
Publishing Date: September 1st, 2004
Publisher: Scholastic Inc
MY THOUGHTS
YES J.K.ROWLING YOU ARE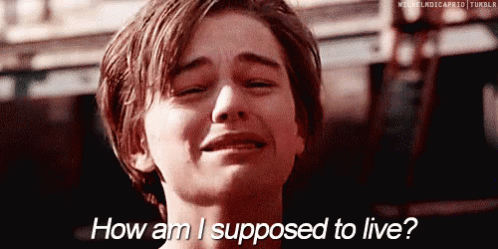 Only gifs can explain how I am feeling right now.
"Indifference and neglect often do much more damage than outright dislike."
Officially this series is dark now, I don't want to suffer but also can't stop reading, I was deep in a reading slump but this book dragged me back.
I realized while reading this book that I don't hate Voldemort as much as I do to Umbridge, She is an annoying psycho, I was losing my temper again and again. While watching the movie I thought Harry is just getting rude but after book now I can relate to him and justify each and every action of his.
"Wit beyond measure is man's greatest treasure." 
The Plot, twists, and turns are absolutely fantastic. I am glad that I didn't read this book back when it was coming out, There is no way I could wait for this much for the next one…NO WAY…We get to met Luna and many other new characters, Story is more inclined to the mystery and real-world problem but on the positive side, I didn't have to suffer Snape that much, Though Umbridge was certainly more hateable then him…We got another past story and I must say, James, Sirius, and Lupin are gems…Okie they were a bit trouble maker but Snape wasn't also flawless. James is kinda cute though 😁.
"You know, Minister, I disagree with Dumbledore on many counts…but you cannot deny he's got style…" 
Obviously, He got style…It is the first time we get to watch Dumbledore's SWAG and yes he got it. Fred and George keep bringing some lightness in the dark story which was fun to read.
I can't wait to read more about D.A's progress, There are so many things I loved about this book that If I'll start to right it is gonna be a HUGE post 😂, So I'll not.
"Things we lose have a way of coming back to us in the end, if not always in the way we expect." 
   🌟🌟🌟🌟🌟